What Is TrueBeam?
Anchorage Radiation Oncology Center's Radiation Therapy Delivery System
Our Advanced Oncology Associates team of radiation oncologists at Anchorage Radiation Oncology Center have over 80 years of combined experience. At Anchorage Radiation Oncology Center we understand and encourage patients to research your cancer treatment options. Our commitment is to assist you in making an informed decision that is tailored to your individual situation, arriving at a decision that yields the best possible outcome. Varian Medical Systems, the world's leader in radiation therapy equipment, manufactures the most advanced and versatile radiation therapy delivery system available, the TrueBeamTM system. At Anchorage Radiation Oncology Center we chose the most advanced model in the TrueBeam lineup to better serve patients in Alaska.
Just as the name sounds, the procedure is exactly that as well. TrueBeam provides you with a non-invasive, radiation therapy treatment option through the latest and most advanced technology. TrueBeam is utilized as primary treatment, as neoadjuvant (prior to surgery) cancer treatment, or as adjuvant (after surgery) in the management of both benign and malignant (cancer) tumors. It is fast, precise, and comfortable for our patients.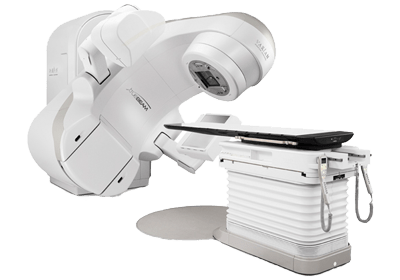 TrueBeam combines the most advanced onboard imaging technology with the most accurate radiation therapy delivery and motion management systems to accurately track and destroy tumors throughout the body, including those in the brain, lung, breast, colon, pancreas, liver, and other areas.
Using all of these systems together allows Anchorage Radiation Oncology Center's Medical Director, Dr. Larry Daugherty, to deliver cancer treatments quickly, accurately (<1mm), and safely while monitoring and compensating for tumor motion in real-time. Anchorage Radiation Oncology Center's top of the line TrueBeam is capable of delivering radiation therapy up to 400% faster than most radiation therapy units.
For example, when targeting tumors with Stereotactic Body Radiotherapy (SBRT), aka Stereotactic Ablative Radiotherapy (SABR) patients at Anchorage Radiation Oncology Center can expect treatment times in the 45-90 second range, compared to 30-60 minutes on cancer treatment units lacking our TrueBeam's imaging, radiation therapy delivery, and motion tracking systems. In addition to best possible outcomes, our patients experience maximum comfort.
Precise,
Fast Delivery Is Key
TrueBeam utilizes highly focused beams of high-dose radiation therapy in the exact size and shape of the tumor to destroy cancerous cells while minimizing potential harmful effects to surrounding tissue. Benefits to our patients include:
Radiation therapy that pinpoints only the cancerous tissue keeps healthy tissue and important surrounding structures unaffected.
Because of the reduced number of treatment steps in imaging, positioning, and treating patients, treatments that used to take 30 or 40 minutes are completed in minutes.
When treatments are fast, there is less chance that you (and your tumor) will move much, making it easier to track radiation therapy to the exact spot.
The speed of the machine's 3D image creator is 60% faster and uses 25% less X-ray dose, reducing radiation therapy exposure.
The Versatility of
TrueBeam
The TrueBeam radiation therapy delivery system is the most versatile system available in the world. This versatility allows our radiation oncologists the ability to individualize your cancer treatment plan based on your needs. All radiation therapy options are able to be delivered with speed and precision to give you best possible outcomes, improved comfort, and better quality of life. TrueBeam can be used for:
Stereotactic body radiotherapy (SBRT)
Stereotactic ablative radiotherapy (SABR)
Stereotactic radiosurgery (SRS)
3D conformal radiation therapy (CRT)
Volumetric modulated arc therapy (VMAT)
Intensity-modulated radiation therapy (IMRT)
Image-guided radiation therapy (IGRT)
TrueBeam
Tracks Your Tumors
One of the best benefits of the TrueBeam system is its advanced instant 3D and 4D imaging capabilities that allows our radiation oncologists to actually see the tumor and follow any minor movement. It provides higher precision in treatment delivery even from the normal movement of your chest when you breathe. The system performs accuracy checks every ten milliseconds throughout the entire treatment. TrueBeam imaging technology can produce the three-dimensional images used to fine-tune tumor targeting in 60% less time than previous Varian imaging technology.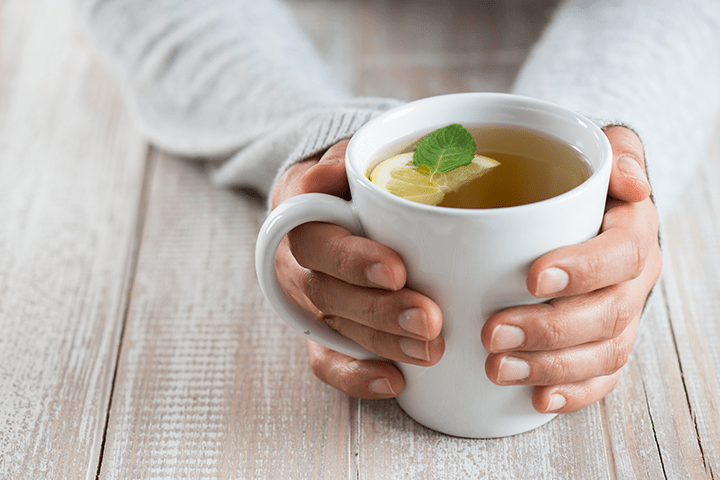 Patient Comfort with
TrueBeam
The mobility and tracking features of the TrueBeam System and its precise high-doses of radiation therapy lead to a more comfortable cancer treatment experience for you. But the speed and efficiency of the TrueBeam are just part of what enhances your comfort. It operates quietly and provides built-in music capabilities so you can listen to music during your cancer treatment. You are under constant visual monitoring and two-way communication with the therapist who operates the system using three closed-circuit television systems and a two-way audio system.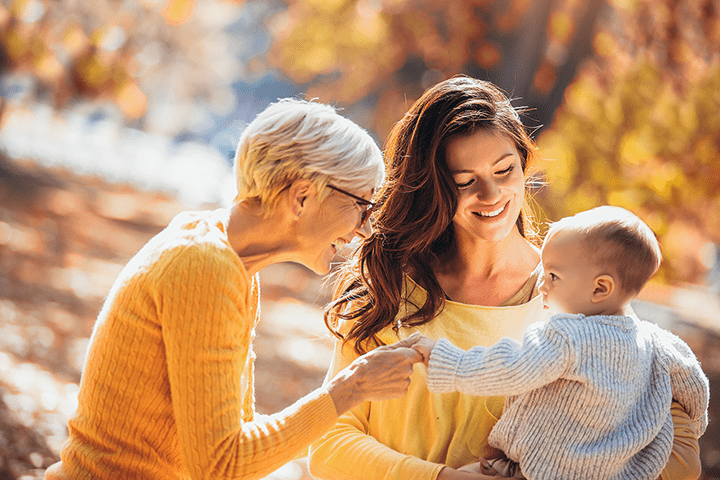 Find Out If TrueBeam is
Right For You
Find out if TrueBeam radiotherapy is the right cancer treatment for you. Contact us to ask any questions and to set up your first appointment with one of our radiation oncologist at Anchorage Radiation Oncology Center.